besides the fact that i have now eaten about four or five
sprinkles cupcakes
, i have something so very amazing that i want to share with you, but pictures first :) in these photos you will see a peanut butter chip cupcake, a red velvet cupcake, a vanilla cupcake with milk chocolate frosting, a strawberry cupcake (made with fresh strawberry puree), and a chocolate marshmallow cupcake. i ate the peanut butter chip one and the chocolate marshmallow ones.
NOT ALL ON THE SAME DAY
don't worry :)
just a little sprinkles lesson for you, you, and most of all you:
sprinkles is the first cupcake bakery that basically started the cupcake revolution (as i like to call it). they use all natural ingredients, no preservatives, and it just makes everything taste that much better. you can also feel a little better eating the amazing delicatessens as well because
you know that you're not putting anything processed into your body.
all of these cupcakes are made each day, and its really neat because the leftover cupcakes at sprinkles at the end of the day are donated to homeless shelters, police stations, fire stations, etc., in order to give back to the community. isn't that neat?
it always makes me feel better with each bite knowing all of that.
also the most popular cupcake at sprinkles is a red velvet. the second most popular: black and white :) my personal favorite for right now however is the
chocolate marshmallow
. for those of you who don't like a lot of frosting i would recommend that one or the cinnamon sugar.
the cinnamon sugar cupcake
is a cinnamon cupcake. after its baked they brush the top with butter and roll it in cinnamon sugar.
the chocolate marshmallow cupcake
is a dark chocolate cake with sprinkles' homemade marshmallow filling. its topped with a chocolate ganache (instead of a cream cheese or buttercream frosting). THEY'RE AMAZING. anyways, they're opening a new store in new york city in may and the most recent one to open up was in washington dc. you can visit they're
website
or download they're cute little app for your iphone or whatever else you can download it for, to see all the flavors they have and they're locations.
alright so here are the pictures :) enjoy! oh also, the one picture of the dad and the son...how cute is that? they came in together and bought a cupcake and they shared it outside. sorry if you didn't want your photo taken mister father and son, but it was such a cute, precious moment that i just HAD to capture it.
ps my news will be at the bottom so don't skip over it!!!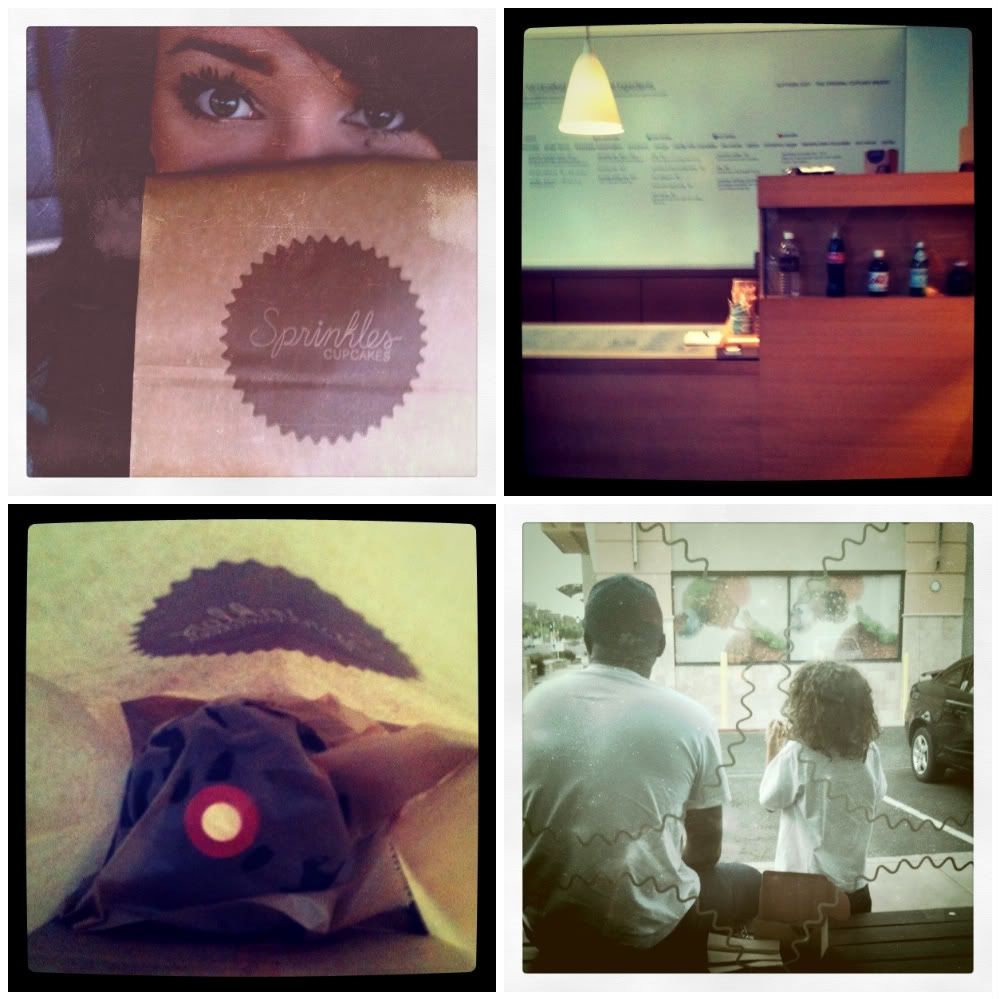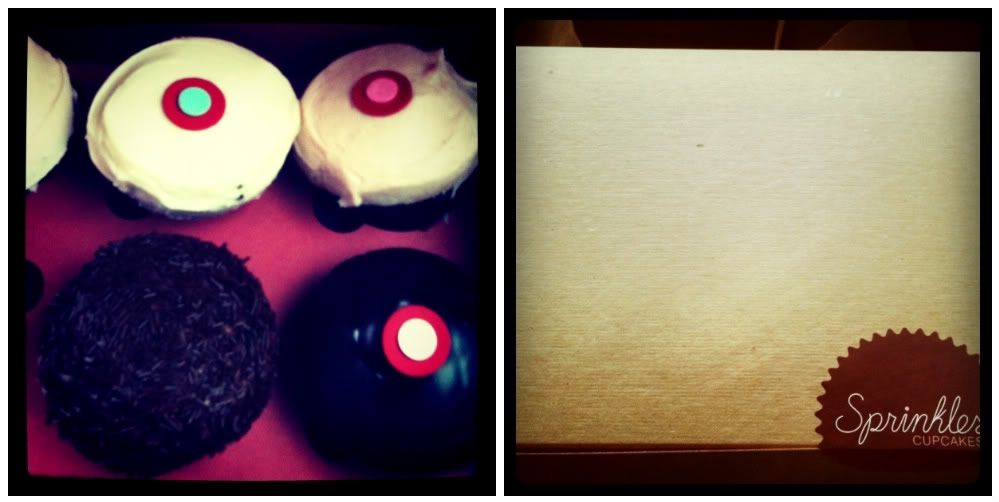 heres the news:
I AM NOW A CUPCAKE ASSOCIATE AT SPRINKLES !!!!!!!! BEST BIRTHDAY PRESENT EVER TO FIND THAT OUT TODAY !!!!!!!!! I AM SOOO HAPPY AND SOOOO EXCITED.
happy birthday to meeeee :)