so last friday my cousin dianna and her husband chaz came to town. they were visiting chaz's sister and his other family that he has here. i was so excited because i knew they were going to go explore and do some fun things and i really wanted to tag along. anyways we ended up venturing into the capitol and the capital. im not quite sure which one goes to which...is capitol the city or is that the building? HELP!
this was obviously the most interesting artifact there considering it was invisible. apparently the person who wrote that note thought it needed to be more detailed though.
wouldn't it be so much easier if we picked which bills were passed by spinning this wheel?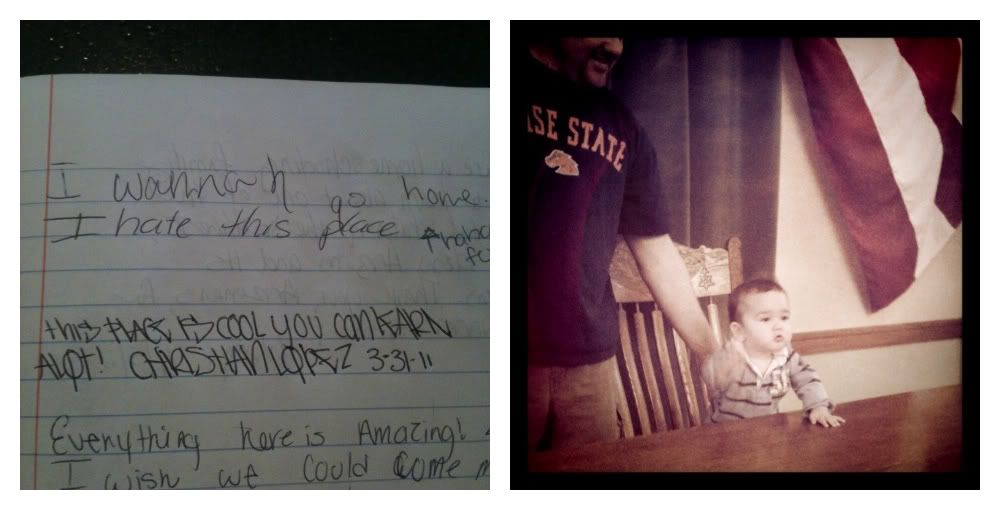 i love the note that the first person wrote. if you can't read it it says "i wannah go home. i hate this place." that was HILARIOUS. also, this is chaz's sister's baby riley. i feel like the caption should be "ORDER IN THE COURT!"
"here bend down in front of us like you're our child." -cousin dianna...obviously you can see that the fourth picture in this box is most definitely the most flattering photo of me EVER.
After this we went out to eat at a place by the baseball field called "
Cooperstown
." imagine alice cooper + baseball + sports + sports grill food + insane loudness...and you've got cooperstown. i got a hamburger and it was pretty good! but my favorite was the onion rings that my cousin dianna ordered. mmm.
after cooperstown, we drove back to tempe and we went to chaz's other sister's little boutique. its called "
ivy boutique
" and she resells higher end clothing with brands such as BCBG, True Religion, Joe's, and some Anthropologie/Free People brands. it was really cute! there was one dress there (a BCBG) that i absolutely adored. i would have gotten it too buttttt alas...i didnt have the money to get it :(