i will be doing a
giveaway
once i have
one hundred followers
on my blog. the person will be picked at random :) so dont wait to be the 100th follower because that is just not how its going to work! its really easy to become one.
click this little link
and its two steps away. and walah. not only have you made me happy but you have entered yourself for the giveaway. if that doesn't work you may always click the "follow" link to the right of this entry! alright thats all for now. im going to go do some wall art for my little apartment. xoox. have a fabulous day!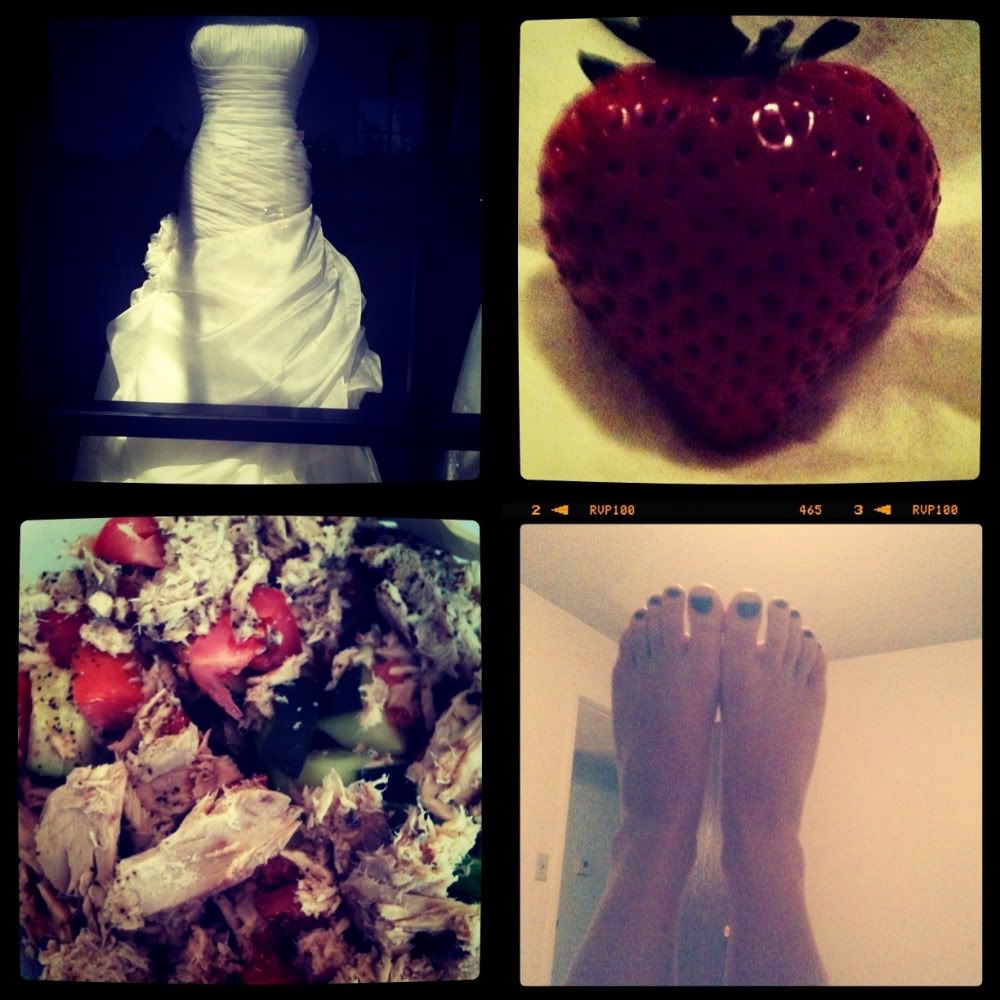 oh ps heres some random little iphone pictures. the first is a wedding dress i saw. no im not getting married, nor do i have a boyfriend. but i love this dress. the second is the most perfect strawberry i have ever seen in my life. the third is a salad i made the other day. so delicious and filling and healthy at that. and the fourth. well those are my feet. duh. i just painted my toes and my cousin told me i had feet like arielle in the little mermaid so i thought id show all of you. the end.